Route Accounting Software
Encompass software is designed specifically for beverage distributors. Over the past 17 years, our powerful, easy to use Route Accounting Software, Warehouse Management System, Voice-Pick, and Sales Execution Software has evolved into an all-in-one solution for direct store delivery distributors who strive to look forward and grow smarter.
Administration
Software and reports are designed for easy use. Pricing and promotions, accounts receivable, EDI, and supplier reporting get the job done.
Operations
Encompass's integrated route planning and truck loading capabilities provide graphical tools to manage the frequent changes in today's dynamic environment.
Sales & Delivery
Encompass Mobile works on iPhone, iPad, and Android devices. This gives you more freedom on which devices to use and service providers.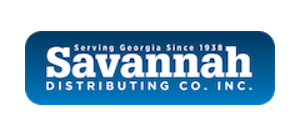 "We've done more with Encompass in the past 6 months than we had in the previous 3 years on our previous solution."
- David Little, CTO, Savannah Distributing
Built For The Cloud
Cloud first, mobile first. Securely access information anywhere. Scalable to your growing business.
Real-Time Information Means Accurate Decisions
Business moves quickly; Track sales, inventory, and financials as they happen.
Retailer & Supplier Portals
Retailers can create orders, review statements, and see promotions and new products. Supplier portal provides inventory depletions and custom reports.
Interested In Learning More?
If we didn't answer all of your questions, feel free to sign up for a demo with one of our expert salespeople.
Company Name
Number of Delivery Routes
Number of Warehouse Locations