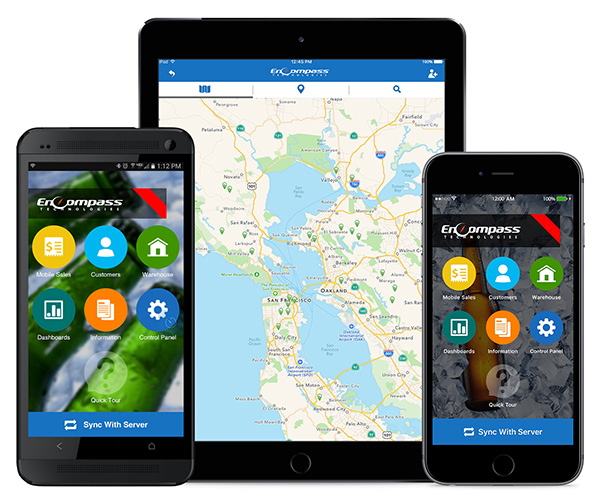 Sales Execution
The Most Advanced All-In-One Software for Direct-Store Delivery Beverage Distributors
Rapid Order Entry
Encompass lets you organize orders however you want. Easily sort through entries based on days of inventory or sell sheets or simply view order history and AR all in one place.
Merchandising
Now you can remotely monitor field teams to manage displays, merchandise, inventory, pull-ups, POS and asset tracking.
Sales Execution
Drive store-level objectives in real time by prompting your field teams to complete surveys and tasks, like taking photos or videos of merchandise to ensure proper execution.
Delivery
Truck manifests, signature capture, invoice archiving, driving directions, DOT surveys, DEX.
Elyxir Distributing Case Study
Monterey, CA
Knowledge Empowers
Align staff with the right information at the right time.
Tasks Achieve
Keep everyone in the loop on deadlines and deliverables.
Document Manager Liberates
Eliminate reams of paper storage. Scan, upload and use document management to file and quickly retrieve invoices.
Surveys Enlighten
Turn survey data into market insights with simple polls.
Improve Productivity and Performance
Activity tracking incorporates GPS location, travel time, as well as event, location, and role based trend reports.
Empower Your Sales Force with the Tools and Data They Need
Sales Execution
Surveys, Tasks, Assets, Sign Shop, Knowledge, Chat, Notes
Data Visualization
Sales and Distribution Reports, Goals, Dashboards
Mobile CRM
Order Entry, Pricing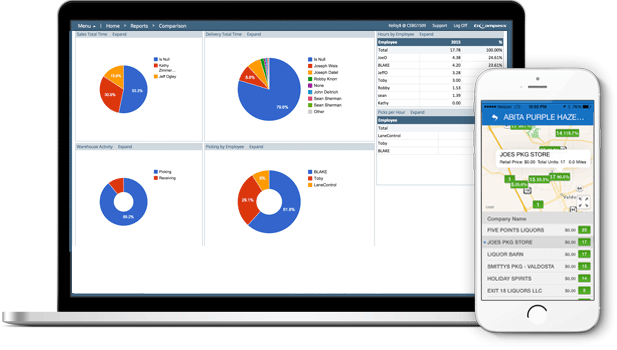 "Encompass Mobile allows us to streamline and digitize workflows for our employees, creating real-time, accurate information we can use for our business."
- Randall Franklin, Technical Operations Manager, Tryon Distributing
Don't Be Shy
If we didn't answer all of your questions, feel free to drop us a line anytime.