Increase Delivery Efficiency With:
Truck Manifests
Signature Capture
Invoice Archiving
Driving Directions

Simple, Easy to Use Interface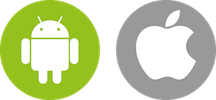 Supported on iOS & Android
PFDex
Direct Store Delivery (DSD) Distributors benefit from DEX by getting priority at the backdoor receiving area over other distributors that must check-in manually - which means less "waiting in line" to get checked-in. Retailers respond well to efforts that support streamlining their check-in process, which DEX does by exchanging invoice and pricing data electronically and reconciling differences on the spot. DEX helps the retailer eliminate paper invoices and the subsequent handling of these invoices by multiple parties within their organization.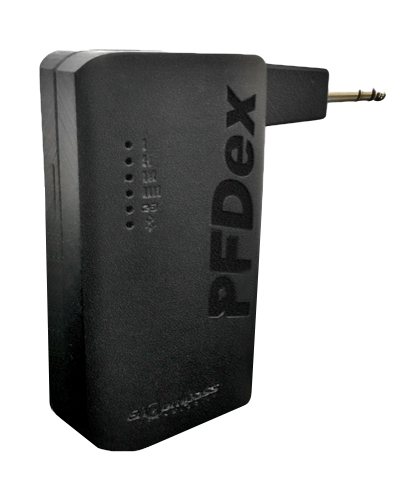 The Problem
Modern devices such as iPhone, iPod and Android devices do not readily support serial interfaces. Handheld devices that do support DEX'ing via a serial interface are not cost effective at $2,000 per device!
The Solution
PFDex utilizes a DEX standard cable ending with a ¼" stereo plug. The receiver's DEX system will have a receptacle for the ¼" plug. DEX'ing with modern devices is now not only possible, but easy.
How Does DEX Work?
The communication between distributors and receivers is done through a serial interface on each system. The distributor's DEX device includes a cable ending with a ¼" stereo plug, and the receiver's system will have a receptacle for the ¼" plug. DEX provides a simple, standard interface for everyone, bridging the gap between legacy serial ports and modern mobile devices.
Connect the iPhone, iPod, or Android Device to PFDex via WiFi
Plug the PFDex cable into the retailer's ¼" stereo plug receptacle
Transmit Invoices
Gaining Delivery Efficiencies with Encompass RAS and Zebra Mobile Printing
See how the Encompass Technologies Route Accounting System (RAS) enables mobile delivery efficiencies with Zebra Technologies mobile printing solutions.